On June 14, the Thursday before the Ocean City Air Show, the U.S Air Force Thunderbirds departed from NASA Wallops Island Flight Facility to fly over the beach and boardwalk to perform a practice show. The practice show is a great way to watch the Thunderbirds preform their routine and their tricks without the congestion of the weekend Air Show crowd.
I decided to head down to Ocean City to view the spectacular "pre-show". I watched the practice show from further uptown on the beach to stray away from the large crowds, but I still had an amazing view of the Thunderbirds and their extraordinary practice.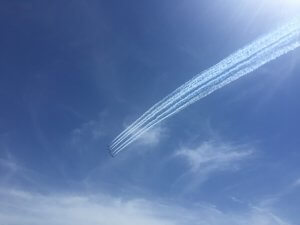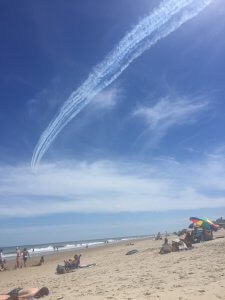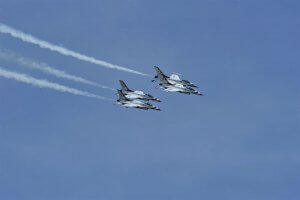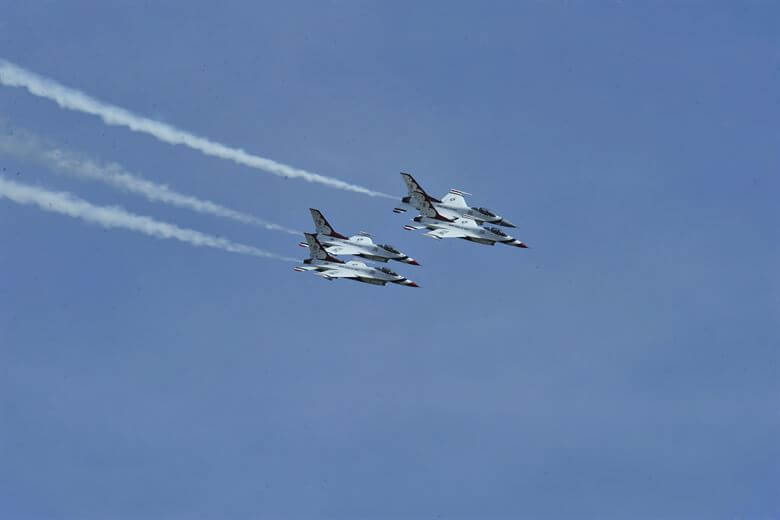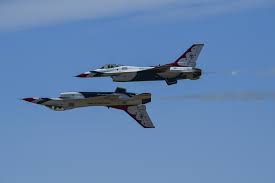 As I sat on the seaside along the sandy shores of uptown Ocean City, I heard the loud roars and rumbles of the Thunderbirds soaring above me and the rest of the onlookers. I watched as the planes flew in formation and left their trails of smoke clouds behind them. I gazed in amazement as they flew so close to each other or at moments upside down or on top of each other. These Air Force Thunderbirds planes are a must see as they will stun any onlooker. Make sure to catch the Thunderbirds this weekend during the Air Show at Wallops Island for practice, takeoff, and landing, and/or downtown at the beach in Ocean City.
———————————————————————————————————————————————————
The NASA Visitor Center will be open for viewing the aircrafts depart and land June 15 – 17; on June 15 the airshow practice will be held at Wallops Island. In addition, the Visitor Center parking lot will be open Saturday, June 16 and Sunday, June 17, for viewing departures and landings for the airshow performances.
The NASA Visitor Center, located on Va. Rt. 175 about six miles from U. S. Route 13 and five miles from Chincoteague, is open Tuesday through Saturday from 10 a.m. to 4 p.m. Admission is free.